EXCLUSIVE INDIA DISTRIBUTORSHIP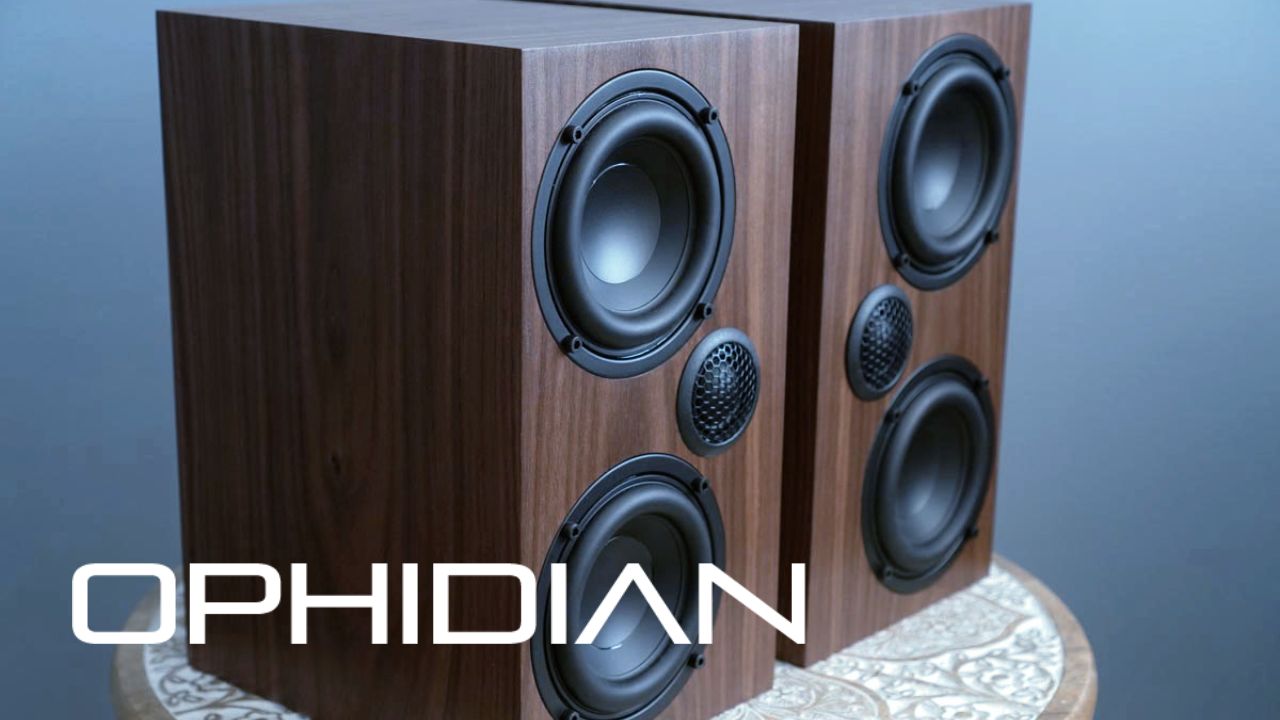 Hear What our Customers are Saying!
The purchase of a good stereo sound system more often than not has one's deep rooted passion behind it. It's rarely ever to show to the world, rather it's the journey to experience music in a manner that moves oneself beyond what words can express. And as you go through that purchase, you need someone who not only understands that passion, but can fuel it further. Prithvi is that person. He doesn't resell equipment. But he helps you walk the journey to get what you are looking for. And it's not just that, once you've purchased the stuff, he'll go all the way to ensure that you have set it up right, will recommended all of the things you might need to do to have a better experience (be it the set-up at home, the cables, other tweaks, whatever..). The reason I went to Absolute Phase is because you get Prithvi's personal attention, he's been in this business for decades, has a great reputation both with clients as well as manufacturers, and as a result, he's able to back the stuff he sells really strongly.
Most knowledgeable HiFi retailer in South India
I just wanted to share a quick note and let you know that you & Absolute Phase do a really fantastic job. I am so glad I decided to get in touch with you for my two channel HiFi system, back in 2007. Your recommendations were spot on and fine-tuned to my budget. Here I am in 2020, still greatly enjoying my original HiFi setup, they continue to function flawlessly. You will always be my go-to person when it comes to high end audio solutions. Your knowledge of the products you offer are second to none, you stand by your products, and most importantly you stand by your customers. Thanks so much Prithvi, looking forward to putting together my next Hi Fi setup, with your help.
I first went to absolute phase in 2012. It has been 8 years now, I haven't looked else where for audio advise. The owner, Prithvi is a thorough gentleman and knows his audio pretty in depth. Despite going there in 2012 the first item I purchased from there was in 2014, but I was more than welcome anytime with a phone call to go and listen and talk about music. You can tell that Prithvi is doing this with a passion. Keep it up and going. I am ever thankful I met this guy.
Prithviraj has excellent knowledge of audio systems and has amazing stuff for music lovers.
An absolute magnificent place for high class audiophiles. And it is backed by a person who is a super person in this trade to explain and guide. That's Prithviraj Vedpathak for me. Go for it lovers of music.
Great place to buy audiophile sound gear. Prithvi is a music connoisseur. He knows his music and understands what his customer want. 3 years plus and looking forward for the next upgrade
Mr. Prithvi is simply amazing , passionate and extremely approachable. Even without meeting me once he spent more than an hour on the phone discussing about audio gear. He is not like a typical businessman who wud cut the phone in a min and only care about selling products, but Mr. Prithvi is a true, honest and a passionate person whose primary interest is to help customers experience hi end audio. The best store for HI end audio and I recommend everyone to experience his store and buy gear from him. I could talk more, but would want people to call him, and visit his tore to experience ultra hi end audio. Truly amazing.
I first met Prithvi when my untrained ear couldn't pick an F Sharp from a C Minor, all of 15 years ago. The fact that I still can't may be attributed to an older age, but the passion and friendship and knowledge that I have imbibed from Prithvi has changed my sonic life. Over the years I have continued to remain in awe of his passion, knowledge and honesty. I wish to especially elaborate on the last point. Years after the Manufacturer Warranty expired, Prithvi felt quite unjustifiably responsible for some damage my equipment had suffered and liaised with the Manufacturer, to help address my issues, an act beyond the call of normal duty. It was for him not an act of business; it was and continues to remain a labour of love. We now live in the UK, with a myriad of Audiophiles and Fora available to address my needs, but what do I do after all these years when I need some advice? I call my friend and Audio muse Prithvi. Says it all.
High end audio demo room. Prithvi is very knowledgeable and friendly. Takes the time to discuss high end audio components and music with passion to boot. Highly recommend for Vinylheads and audiophiles
Prithvi's a great guy and always there for support. I got the PrimaLuna evo 100 DAC and trust me it's a superb product. No reviews do it justice. I have been and am also a total Hi-Fi nut and have multiple systems which I can say are top of the line. The evo 100 fits right in. Just get it if you're in the market for a DAC.
Where do I start? It is not just Prithvi's knowledge, the values he has and his candid approach towards everything made it so easy for me to decide! He drove all the way from Bangalore to setup and share his expertise. It did not seem that I was seeing him for the first time! And of course the product I chose based on his guidance - INT 250! With an 86db speaker I have, INT 250 proved to be more than a perfect match. Thanks very much for everything, Prithv I wish you all the best.
Prithvi understands the customer requirements and suggests the best possible options. In my case, he suggested a concise list of high end power amps, which helped me decide. Also, he is quite candid about the components which would be beneficial for a particular room acoustic setup and never hesitates to mention those components that are an overkill. Quite impeccable when it comes to promptness in delivery and setting the right expectations. Looking forward to more purchases in the future with Absolute Phase.
It was an absolute pleasure interacting with Prithvi who was extremely knowledgeable with an abundant amount of patience, answering all my endless queries and also going the extra mile of helping get my musical set-up right and following up on the same. A lovely delightful person whose musical enthusiasm is so infectious, I thank him for all the support and advice he gave when I picked the Primaluna. I look forward to more of his top notch service and hifi expertise in the future.
Such a pleasure dealing with Prithvi. Super detail oriented in providing advice, clear and frequent communication, handholding through the process, and delightful, unexpected post purchase surprise. Thank you Prithvi.
You must visit Absolute Phase. It is a temple of sound. I've visited a couple of times for an audition. Prithviraj is a very nice and experienced owner of this place. He has humbly spent almost 2 to 3 Hrs explaining different configurations of High-End music systems. He has helped me select my new speakers as well. I love Harbeth M30.1 monitor Loudspeakers. Now I'm his happy customer. Thank you, Prithvi!